Okay, it's really
Holly S
but I wanted the title to rhyme and we'll just pretend Clinton is her last name since we all know her obsession with Slick Willy...grab a button and join in the fun!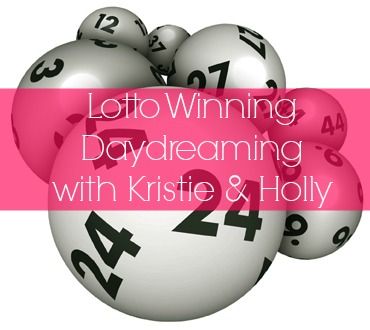 Funny family story first, we all went to my parents lake house in Kentucky last year for Christmas in January and exchanged Christmas presents then. We hand out all the kid, sibling and grandkid presents, everyone loves their new toys, North face fleeces and remote control helicopters when my Dad gets up and looks like he's about to deliver some serious/awful news. He tells us that he played the lottery a couple weeks ago and it hit big in our area. We all knew it but the winner hadn't been revealed yet so all four kids are having different reactions at this point.
My youngest sister Kelsey is crying because her hubby is in vet school and they live in a double wide currently, my brother Kev is laughing because my family swears he makes six figures in Cali and now he can actually live like he does, Kara is dumbfounded because she can't believe how many dogs she's going to adopt and I'm already planning my next spa day away from the noise and chaos.
He says "Well, I won and I wanted to share it with my kids, so open your envelopes" he proceeds to pass out a photocopy of his winning ticket and envelopes with $$ inside. We all can't believe our eyes and as we're opening them he says "I won 4 dollars so you each get some of it!" We got an envelope with 1 freaking dollar bill inside. And were quickly all embarrassed by our reactions. Greatest prank of all time....thanks Mom. My sister who was crying will never live down that day.
our "Really, no benjamins??" faces
Feel free to punk your kids when they get older with that one.
Moving on, here's my immediate lottery purchases (you know I'd donate to charity, pay off bills, etc) but here's what I would buy IMMEDIATELY because I'm 'Merican and need instant satisfaction
-
Purchase a local Mexican restaurant.
I don't have an absolute favorite so I would take the bartender from El Toro for their margaritas, the cook from El Rancho Grande for their salsa and chips and the franchise recipe from Don Pablos for their queso dip. I'd call it Kristie's Casa de Food Mexicano.
-
A pair of Louboutins.
Just one pair b/c I really don't think they'd be comfortable and what do you do when you wear the red bottom off?
-Hire a personal trainer and chef: She has to be a mix of Jillian Michaels and Allison Sweeney because I don't want to be beat up all the time. But how many excuses can you come up with when you can pay someone to slap the cheesy gordita out of your hand?
-Go on a What Not To Wear shopping spree. I've seriously considered saving up $5,000 over a couple years so I could go on my own shopping spree to update my wardrobe. Sure I buy new clothes every time I set foot in Target every now and then, but there's just something about having Stacy and Clinton tell you what looks best and buying everything all at once.
-10 Michael Kors purses. I've only ever owned one and that was from TJ Maxx so I'm not sure it counts. I tried to convince my husband that it's really just our initials (Matt and Kristie) or our 1st daughters initials (Maddie and Kalee) but somehow the $250 price tag swayed him otherwise.
-Lease a Cadillac. I'm not a car person but a caddy seems like a good brand. I'd lease so I could turn it in after a year or after 1 of my 19 kids spills goldfish and/or Juicy Juice on the leather. Who wants to clean it up when you can just buy another?
-A condo in Hawaii, I mean who doesn't want to live on an island where Value Meals at McDonald's are $17. To me, this is paradise
-A movie theater: I'd lower the prices to only $2 a person and free popcorn and fountain soda for everyone. Maybe I'd add a cardio theater too so people could work off their free popcorn while watching Monster University 3D
-A 3 story house and a cleaning lady: I don't want a super huge mansion but a house with a bedroom for each kid and a man cave would be divine. And a cleaning lady comes standard, that's tots not a separate thing or anything...
Wow, now that I'm drooling over my computer, I can't wait to see what you all have in store and add to my personal list. Make sure you take some CASH to the local gas station or grocery store and stock up on those tickets b/c you can't win if you don't play! Add your link below!